EL PAIS
"Los dialogos surgen en todos les direcciones con los solista de trumpetam estupendo Gabriele Cassone."
THE NEWYORK TIMES
"I never heard the stratospheric trumpet part in Concerto II played with such bravura and pinpoint accurancy as Gabriele Cassone playes it here."
EL MUNDO
"Domina absolutamente el protagonista - estupendo Gabriele Cassone - con respuesta del metal y discreto fondo de los demas"
CORRIERE DELLA SERA
"...si è come accesa di armonici sontuosi la splendida tromba di Gabriele Cassone, tutta fasti alla Bisanzio."
NORWEGIAN BROADCASTING
"Bachs Brandeburg 2, in our opinion his trumpetplayin is quite remarcable, not to say unbelievable."
THE SUNDAY TIMES
"Beautiful blending of two instruments. In both Frigé's and Cassone's playing there was a smooth integration of the two instruments..."
THE INDIPENDENT
"he plays from memory with complete assurance, he pitched staccato accents and sustained notes of a 30-strong orchestra"
IL MATTINO
"Un ricordo particolare va a Gabriele Cassone che con la sua tromba naturale ha dato ancora una volta una grande prova interpretativa"
FESTIVAL BERIO alla SCALA di Milano, intervista a Luciano Berio
"Gabriele Cassone che reputo uno dei più grandi esecutori di tromba sulla Terra"
GABRIELE CASSONE'S BIOGRAPHY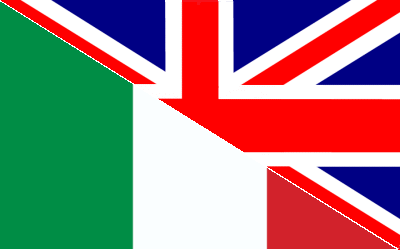 Gabriele Cassone received his conservatory diploma in Trumpet following studies with Mario Catena, and in Composition studying with Luciano Chailly.
He is world renowned not only as a historical artist performing on original instruments (Baroque natural trumpet, Classical keyed trumpet, rotary valve trumpet and piston cornet), but enjoys an equal fame as a contemporary musician.
Luciano Berio selected Gabriele Cassone to premiere his works for solo trumpet: Sequenza X for solo trumpet, and Kol-Od, performed with L'Ensemble Intercontemporain under the direction of Pierre Boulez.
He has also shared the stage with celebrated trombonist Christian Lindberg in performances of Berio's opera Cronaca del Luogo, commissioned by the Salzburg Festival.
Famous international conductors have requested Gabriele Cassone for performances of the most demanding trumpet repertoire; Sir John Eliot Gardiner named him principal trumpet in the English Baroque Soloists for the entire cycle of J.S. Bach's Cantatas, and for the Second Brandenburg Concerto, and Ton Koopman, director of the Amsterdam Baroque Orchestra, requested him as principal trumpet for the ensemble's recording of Cantata BWV 51 by J.S. Bach.

He has a duo with Antonio Frigé, with whom he was co-founder of the baroque music Ensemble Pian&Forte. Gabriele Cassone has given solo concerts in major international theatres including the Concertgebouw in Amsterdam, Cité de la Musique in Paris, La Scala in Milano, the Mozarteum in Salzburg, New York's Carnegie Hall, the Queen Elizabeth Hall in London and the Vienna Konzerthaus. He is featured on over twenty acclaimed compact disc recordings in repertoire spanning the centuries from the baroque through the contemporary era.

Gabriele Cassone is a professor at the Conservatory of Novara in Italy, and holds regular international masterclasses as guest professor at the Academy of S. Cecilia in Rome. He is frequently featured as guest lecturer and teacher at masterclasses throughout Europe and in the United States, and is a regular jury member at prestigious international competitions throughout the world.
Gabriele Cassone plays trumpets, cornets and flugelhorn by Courtois.